In this age of the interwebs we have Lolcats, we even have LOLCODE… why can't we have Lolshadows?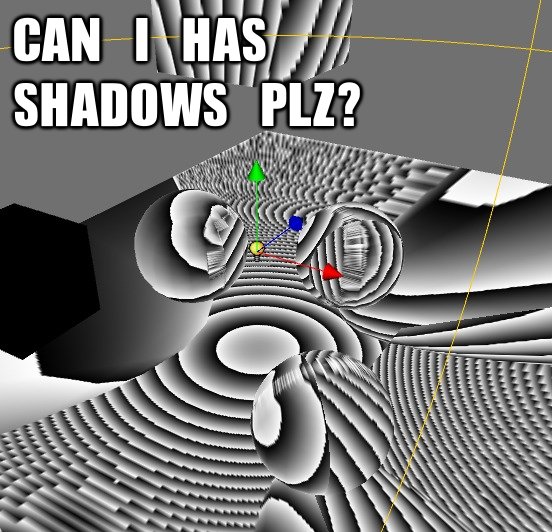 This is actually me debugging point light shadows (that happen to use depth encoded into RGBA8 cubemaps).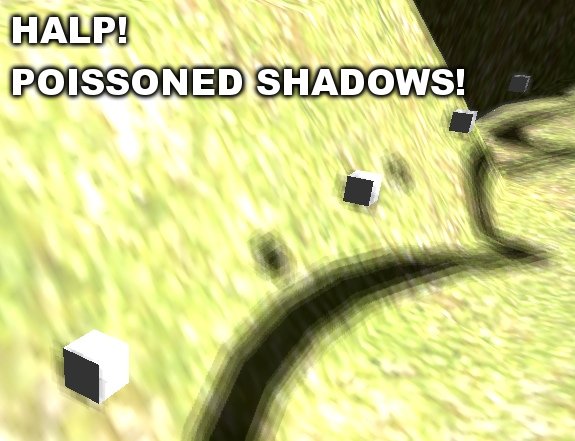 This is what happens when you use a too wide Poisson disc blurring in screen space and no prevention of "shadow leakage" over different depths.
LOL! Internet!